Rumors of the death of North Korean President Kim Jong Un are used by ignorant people in cyberspace. The proof, a few minutes ago, there was a Twitter account "Kim Jong Un" asking for payment using Bitcoin (BTC) and Ether (ETH). Of course that account is not the original account of the president.
"I'm still alive for you all. You can give Bitcoin to me, "he said in the latest tweet today, Sunday (April 26, 2020).
Im still alive for everybody said im dead you need send me #BTC #ETH OR #TRX if you dont send i will come to you$BTC #Bitcoin $ETH $TRX #Crypto #cryptocurrency #KimJongUn
Info dan privasi Iklan TwitterLihat Tweet Austin Bautista lainnya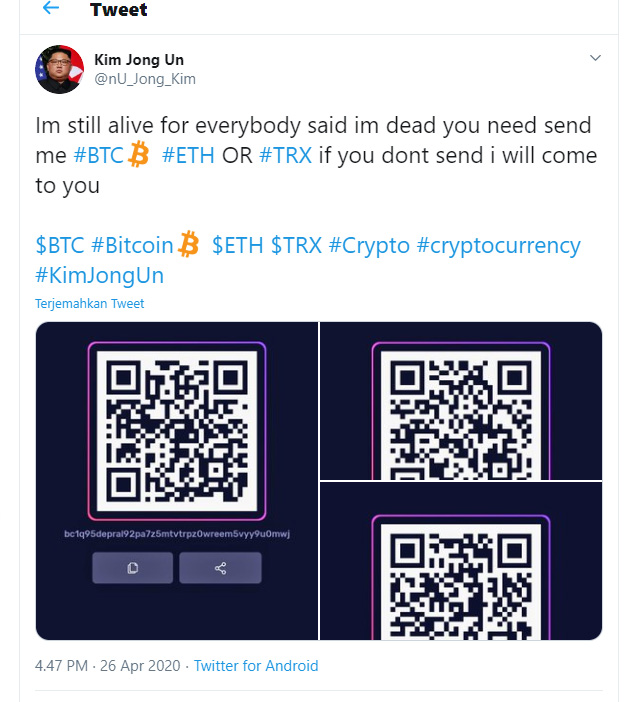 Based on searches, the Bitcoin address embedded in the tweet once had a balance of 0.01956595 BTC, or around US $ 148.41.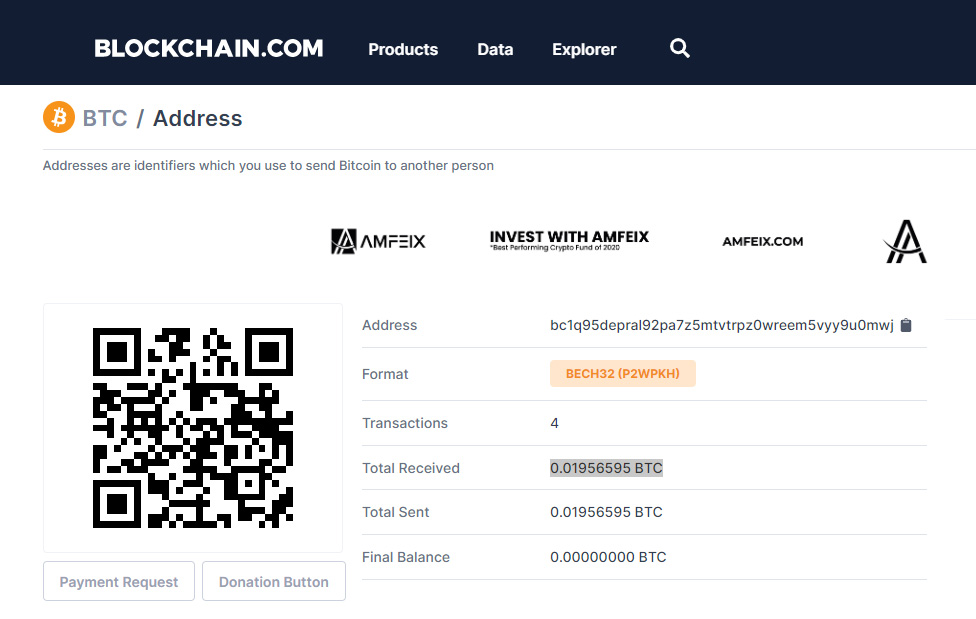 The news of the death of Kim Jong Un, due to heart problems he suffered after surgery. But the report, which was said to have originated from US intelligence, was still unconfirmed by North Korean authorities.
Reported by the New York Post , Sunday (4/26/2020), by Detik , the news of Kim's death came from a Hong Kong TV broadcast, Hong Kong Satellite Television (KHSTV).
A deputy director of the HKSTV said the Beijing-supported broadcast network in Hong Kong claimed that Kim had died, citing "a very solid source". The information was reportedly viral on social media according to a report in the International Business Times.
As reported by Reuters on Saturday (25/4), three sources who understand this situation said that a team of several doctors and Chinese officials had been deployed to North Korea on Thursday (23/4) local time.