Ethereum has secretly performed better than Bitcoin for almost two months. The second largest crypto asset based on market capitalization, has risen 129 percent since its bottom . Bigger than Bitcoin.
BY: Muhammad Kurnia Wise
Professional Crypto Asset Trader at SnapEx
and Founder of The Crypto Legend Indonesia
Since the large-scale correction in early March, most crypto assets have experienced significant recovery . Take for example, Bitcoin. The Crypto Asset King has risen 106 percent from its bottom at US $ 3,800.
Some analysts predict the price of Bitcoin is still able to rise to US $ 8 thousand. There is also the opinion that from here, Bitcoin can drop back to under US $ 6 thousand.
Technically these two opinions are still valid, because now Bitcoin is in the Fibonacci golden pocket area . In addition, many traders await the price of Bitcoin to touch the Moving Average 200, which is predicted to be located in that price range.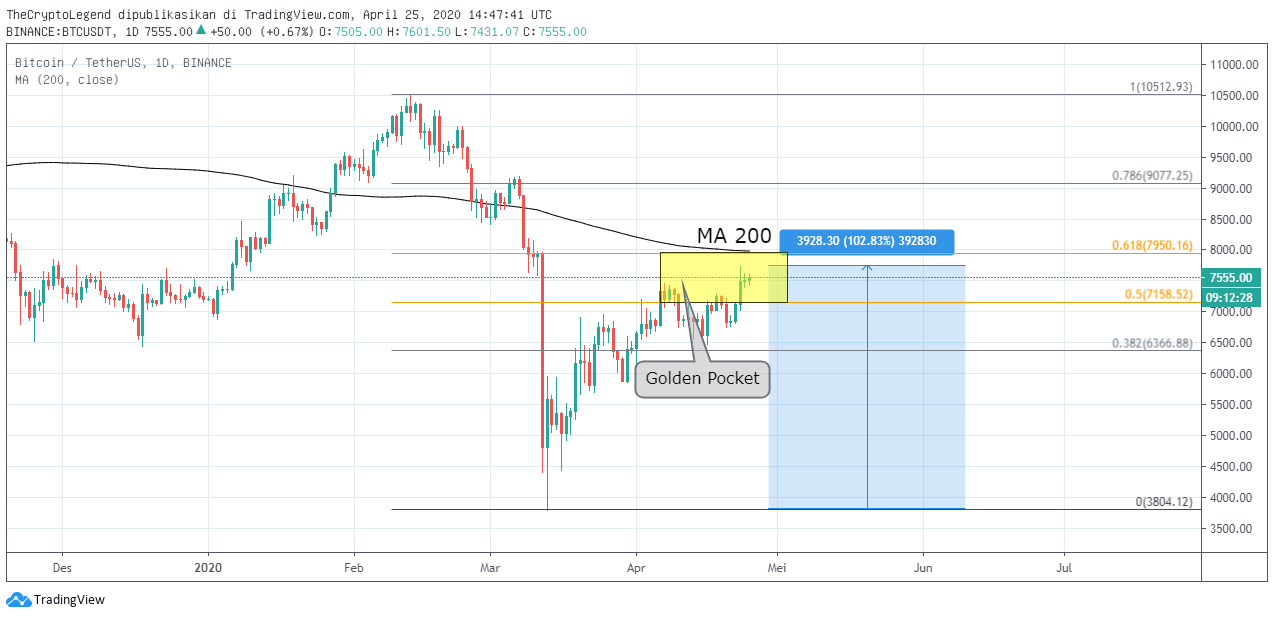 If it is true Bitcoin will continue to rally it to US $ 8 thousand, then for the trader , there is still potential to take Cuan few percent more.
However, if the bullish rally continues, there are crypto assets that have more potential compared to Bitcoin. Is that?
Ethereum, the Dark Horse
What is surprising is, Ethereum has penetrated 200 MA since a few days ago. This is a pretty big bullish sign .
If indeed Bitcoin will touch US $ 8 thousand, we can expect Ethereum to rise passionately again in its rise, to its closest resistance , which is US $ 210.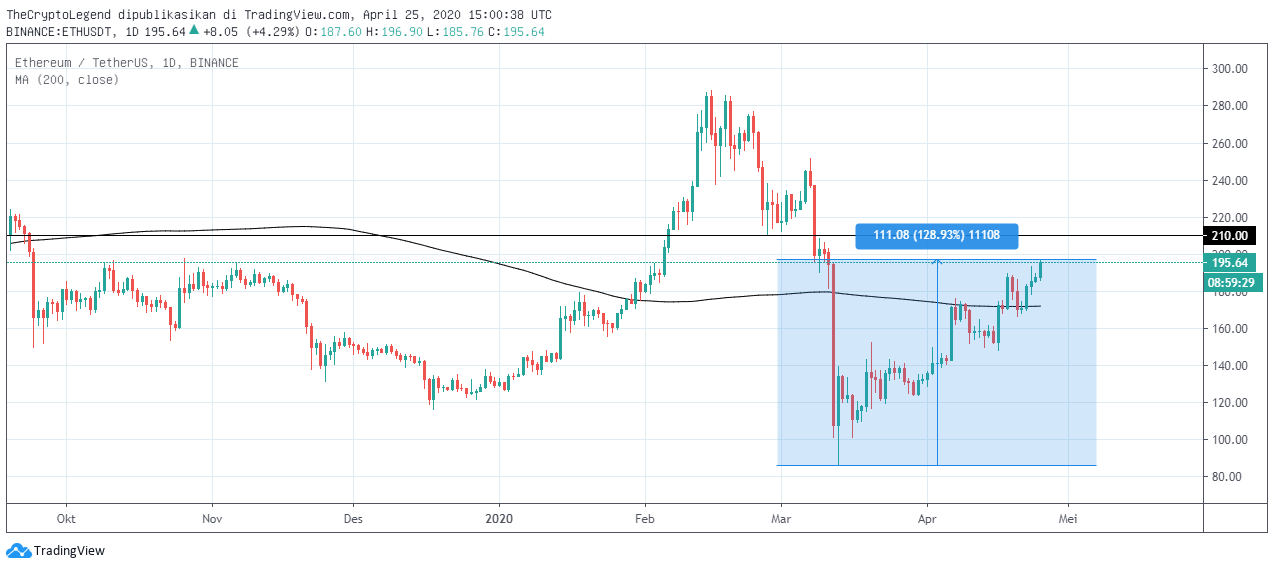 Measuring the Power of Ethereum Against Bitcoin
We can see the ETH / BTC pair to measure how strong Ethereum is against its biggest rival.
We can see that ETH is bullish against BTC. ETH / BTC is in the bullish channel , is above 200 MA, and the RSI shows a significant increase without overbought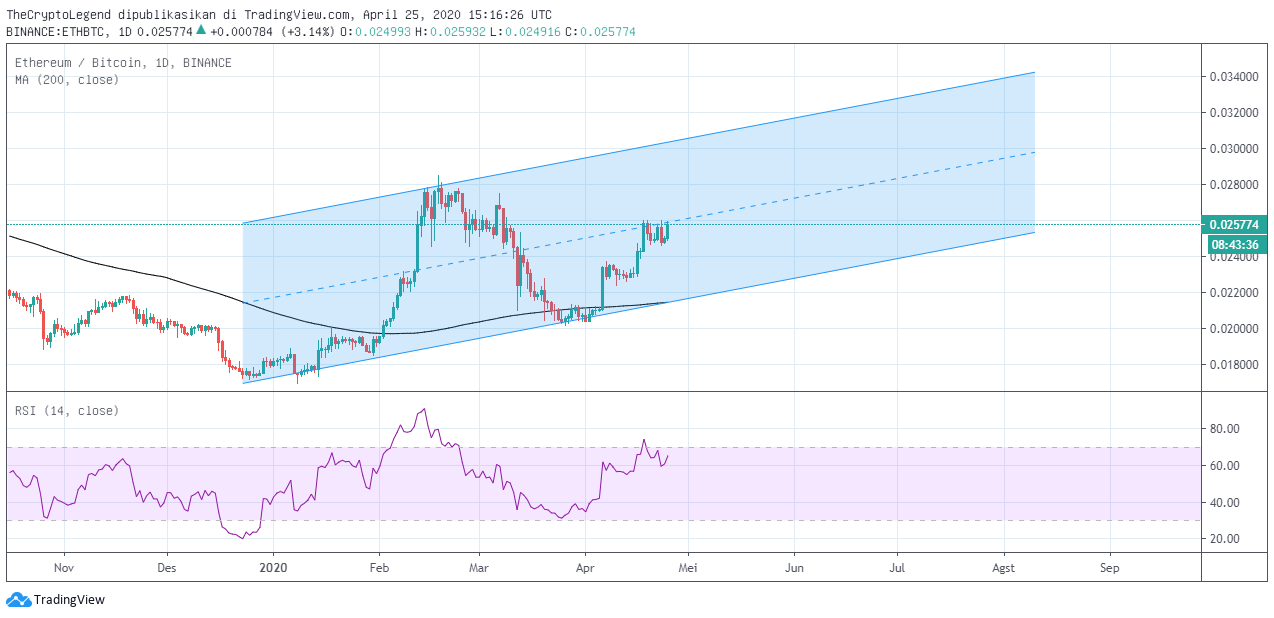 What are the Effects?
The dominance of ETH over BTC indicates a number of things. First, if Bitcoin goes up, Ethereum will go up more. Second , if Bitcoin goes down, Ethereum will hold back even more. And Third , other crypto assets will show strength, especially those based on ERC-20 tokens.